If you own a Dell Redundant Power Supply unit (e.g. RPS-600 or RPS-720), hopefully you have the original 4 cables it came with because they are very difficult to find and you can't even order them from Dell.
There are not many details about these cords online which adds to the mystery of them. Interestingly, they are not as proprietary as you might think, they are very close to ATX 14-pin power cables.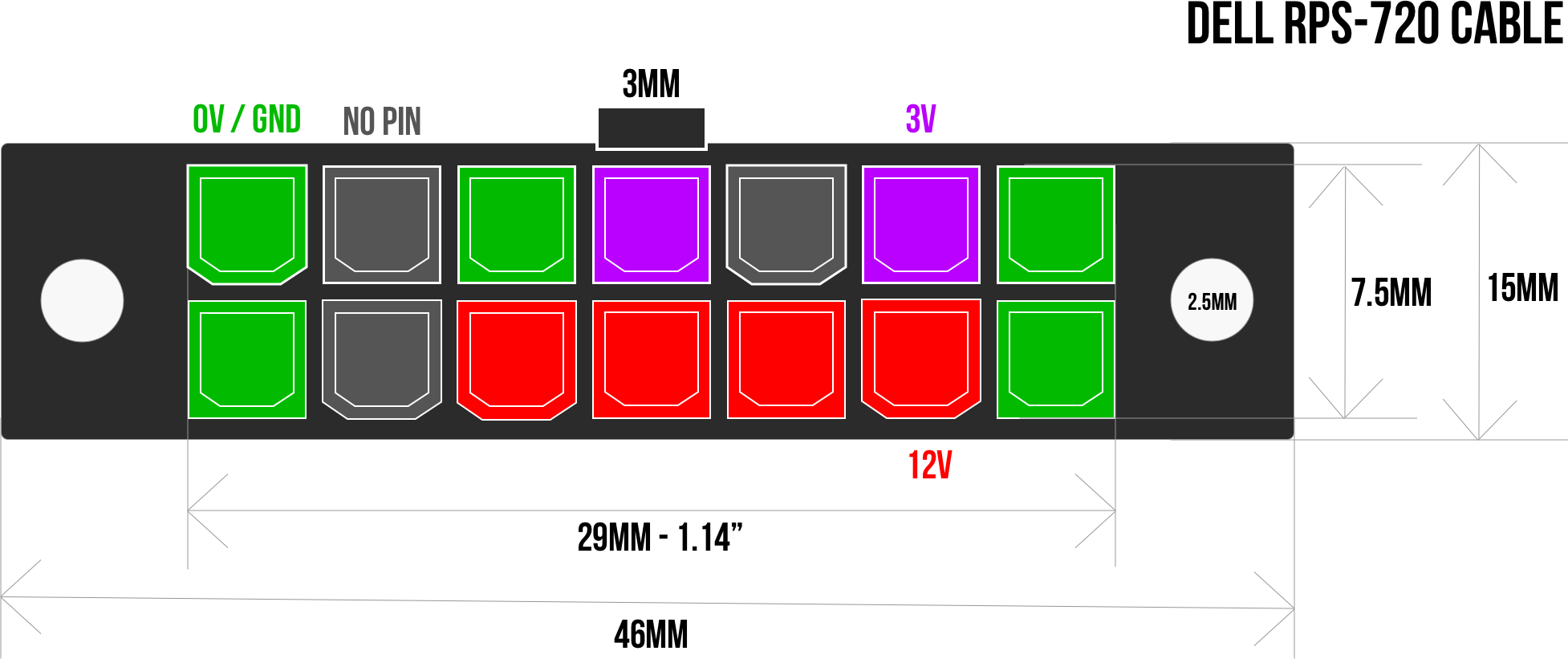 The cable is straight through on both sides with 0 Ohm resistance on any of the pins. The plug is actually a 14-pin Molex Micro-Fit 3.0 series but I can't find one with the exact keying that Dell uses. (The chamfered pins aren't identified by Molex as keying, so they might fit into the mating plug without any issue)
Some have suggested using the ~$5 Dell 83181 20″ internal ATX power cable for their PowerEdge server as it is a 14-pin molex cable from Dell. I have not tried this yet, but I did order one and it does fit the plug.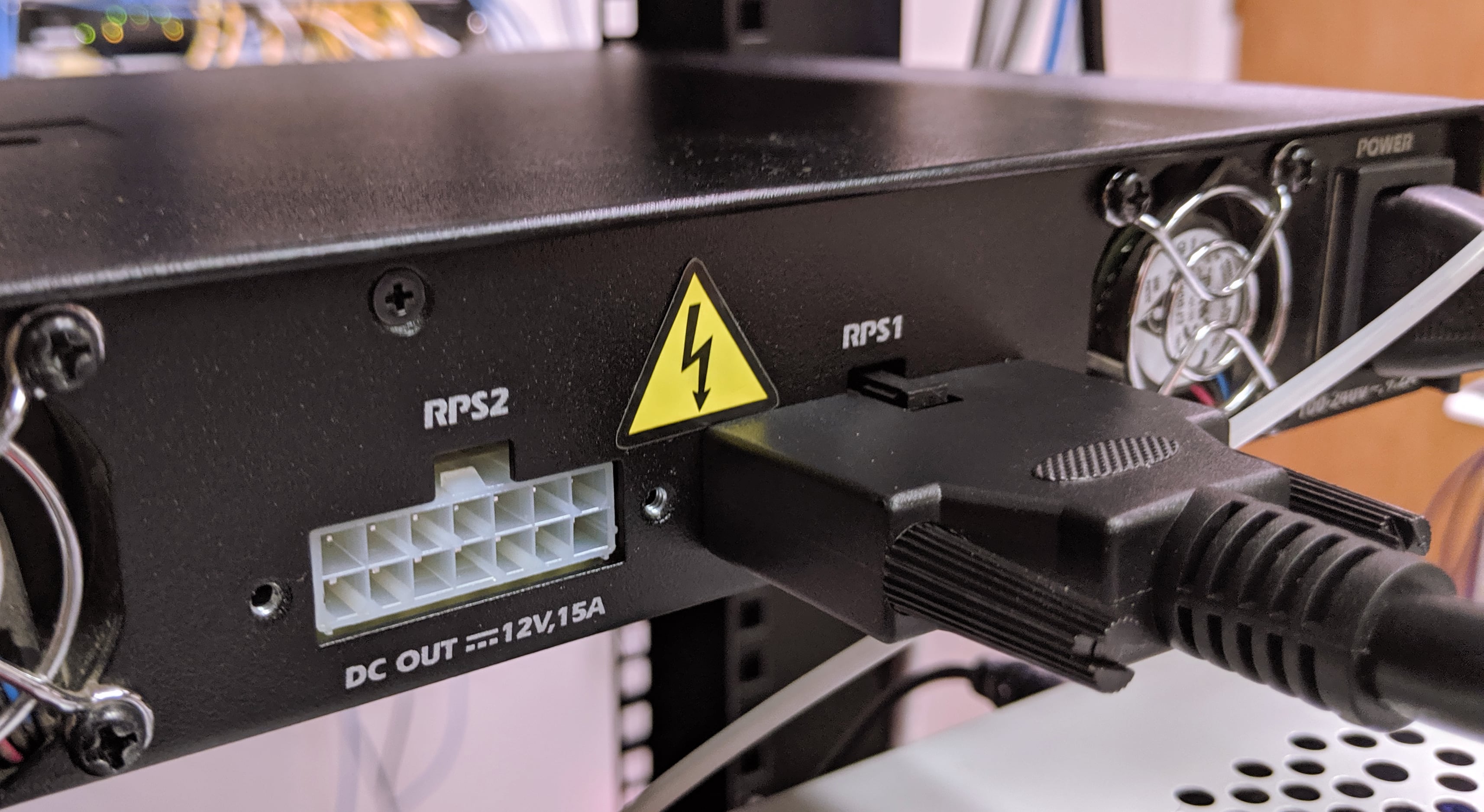 The stock DELL cable for the RPS-720 is the G192F
The stock DELL cable for the RPS-600 is 3080417900 (UPC 646437461863)
Pretty sure the RPS-600, MPS-600, RPS-720 and MPS-720 all use the same cable. (RPS are for non-PoE Switches, MPS are for PoE switches.) The PoE cables might have thicker wires, but based on the RPS-600 cable, it feels overspec-ed for its 180w rating.
You can find used cables on ebay for around $30 each. I ended up getting the RPS-600 cable and have been using it on the RPS-720 with no issues. Try googling all the search terms to find the best deal as the cable seem all be the same.
https://www.ebay.com/sch/i.html?_nkw=DELL+(G192F%2C+RPS-720%2C+RPS-600%2C+3080417900)&_sacat=0&LH_TitleDesc=0&_sop=15&_sadis=15&_osacat=0&_odkw=(G192F%2C+RPS-720%2C+RPS-600%2C+3080417900)
Dell Switches
According to Dell, this is the pairing of power units to switches. Unless you are running near the upper limit, you can probably use either for any Dell switch.
RPS-600 (4 x 150 watt = 12v * 12A)
PowerConnect 3524 – 24 port 10/100 switch
PowerConnect 3548 – 48 port 10/100 switch
PowerConnect 5224
PowerConnect 5424
PowerConnect 5448
PowerConnect 5524 – 24 port 10/100/1000 switch
PowerConnect 5548 – 48 port 10/100/1000 switch
PowerConnect 6224
PowerConnect 6248
PowerConnect 7024
PowerConnect 7048
RPS-720 (4 x 180 watt = 12v * 15A)
N1500 Series

N1524 – 24 port 10/100/1000 + 4 SFP+ 10G

N2000 Series – Campus Managed Switch Series

N2024 – 24 port 10/100/1000 + 2 SFP+ 10G
N2048 – 48 port 10/100/1000 + 2 SFP+ 10G
openanalytics 2453 views