I'm using Audible since 2015, it's $15/mo with a great selection of titles and a nice feature-rich app. My only complaint is the limit of 1 book a month for the price. Each month you get to pick 2 (of 6) Audible Originals which are short and mostly not great. The daily deals (books for under $5) and 2-for-1 sales come up frequently and make it more worthwhile to stay with them.
I tried Scribd, its ok but I feel the range of books for $8/mo wasn't worth it (but it is unlimited books per month) and the audiobook player was very basic (i.e. needs speed control, better sleep timer, etc).
I've stopped using Kindle because I hate that after I finish a book, most books won't let you loan the book to someone else. That and my old kindle keyboard broke twice and I like the text to speech feature on it that is gone on newer Kindle. They do allow Alexa to read your kindle books which is a great addition.
Books
Just a note, I'm trying to write some big takeaways that I learned from each book instead of the often deceptive summaries that publishers write. Since they are mostly non-fiction, they technically aren't spoilers and I hope if you find it interesting, that you check out the full book.
2021
---
Not the Last Goodbye (2011) by David Servan-Schreiber
How Markets Fail by John Cassidy
Samsung Rising by Geoffrey Cain
The Broken Ladder by Keith Payne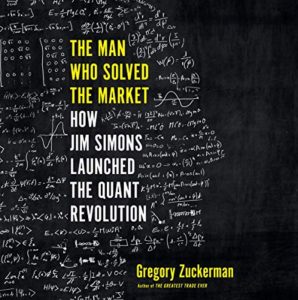 The Man Who Solved the Markets: How Jim Simons Launched the Quant Revolution (2019) by Gregory Zuckerman @GZuckerman
Jim Simons, the 24-billionaire founder of Renaissance Technologies responsible for building the Medallion hedge fund that produced over 39% annual gains for 30 years. Hear the struggles the team behind the quantitative analysis models faced and the struggle to trust it when it manages billions of real dollars. The book ends talking about the new risk of automated programs controlling majority shares of funds that can trigger massive selloffs due to glitches or sections of the models that just don't perform well.
---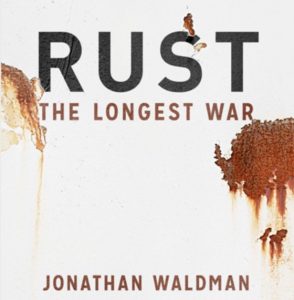 Rust: The Longest War (2016) by Jonathan Waldman
Hear how we spend billions each year fixing rust issues later than spending more during construction to stop / slow it in. Did you know that the plastic / epoxy lining in canned goods changes depending on the content to handle acids and not change the flavor. Pipelines are a corrosion nightmare if they aren't running 24/7 at complete capacity.
We teach engineering wrong today – we teach theory and give them projects to build the largest structure. Then they go out and get a normal job where they use materials that don't last and corrode. Older engineers learn from their mistakes but don't teach the new ones. We repeat the same problems.
---
Jacked: The Outlaw Story of Grand Theft Auto (2012) by David Kushner
This was an interesting read with a story that I wasn't expecting. GTA was started by 2 British brothers with a dream to one day go to New York City and the initial controversy of violent video game was actually started by a hired marketing company. Things spiral after GTA 3 and its interesting to hear what really happened with the Hot Coffee mod that raised the rating to AO.
---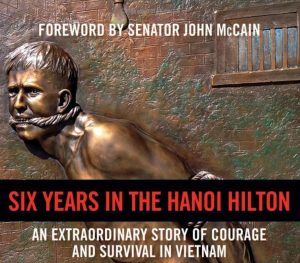 Six Years in the Hanoi Hilton (2017) by Amy Shively Hawk
The story of a fighter pilot James Shively who was shot down in a F-105 Thunderchief, ejected over Vietnam and landed in a rice patty. After being captured, he spent 6 years in prison camps like the one they called Hanoi Hilton, before finally being released. Hear how they were treated and what got them through the long days and poor conditions.
---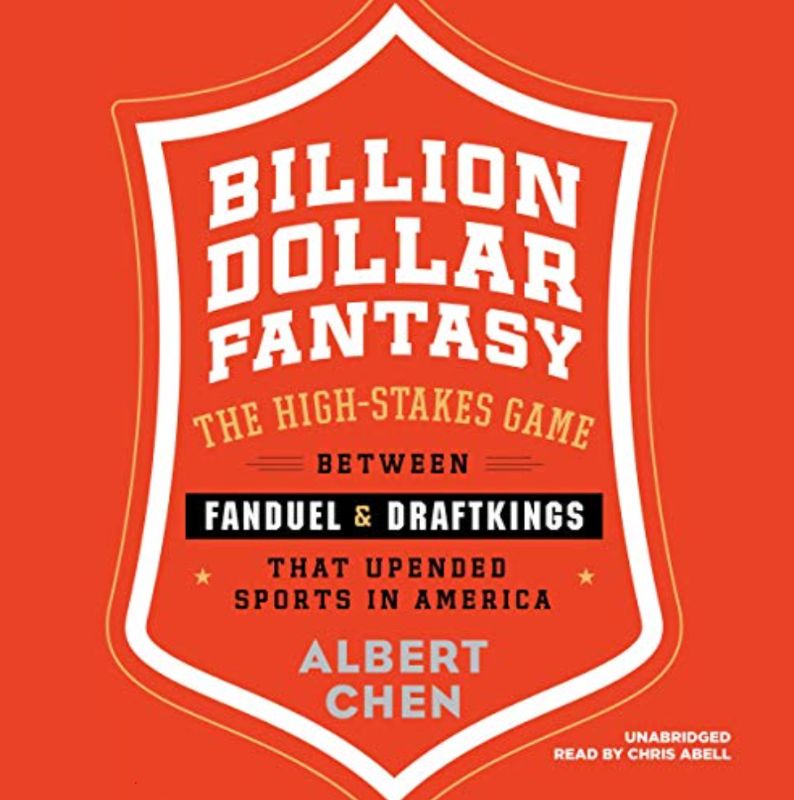 Billion Dollar Fantasy: The High-Stakes Game Between FanDuel and DraftKings That Upended Sports in America (2019) by Albert Chen
Two competing startups pushed into a grey area of online gambling laws to create the world of sports fantasy betting.
---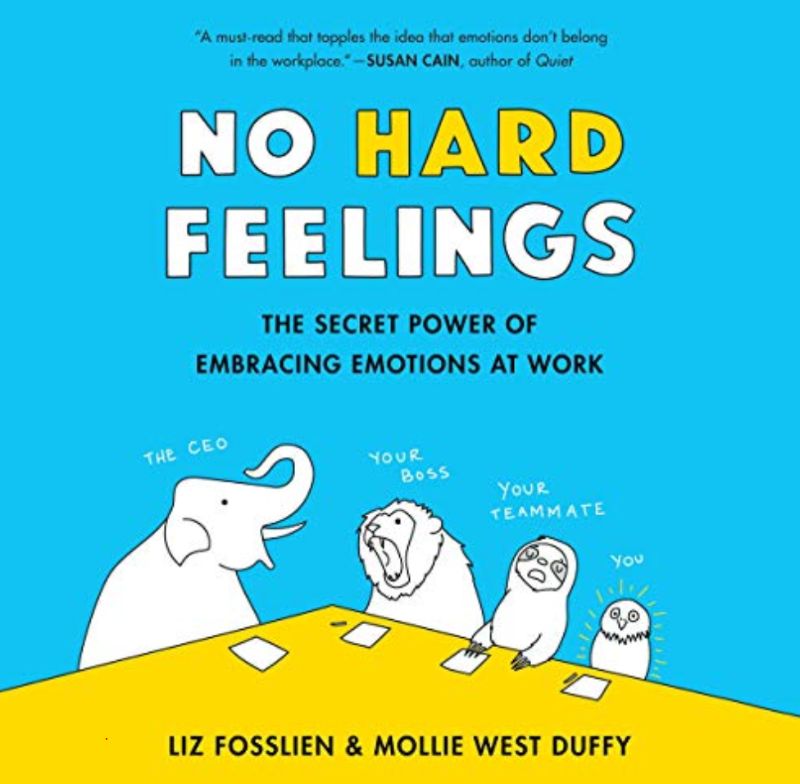 No Hard Feelings: The Secret Power of Embracing Emotions at Work (2019) by Liz Fosslien
---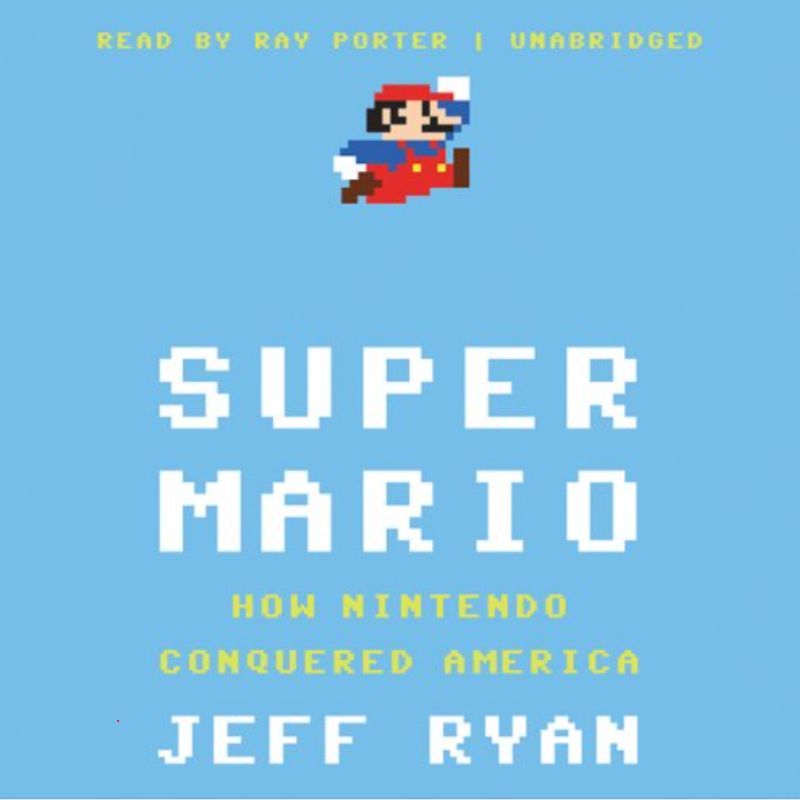 Super Mario (2011) by Jeff Ryan
---
Slack: Getting Past Burnout, Busywork, and the Myth of Total Efficiency
(2002) by Tom DeMarco
---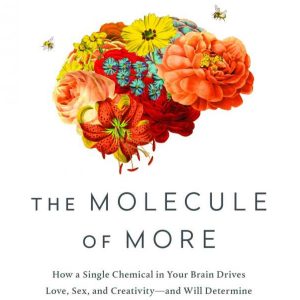 The Molecule of More: How a Single Chemical in Your Brain Drives Love, Sex, and Creativity (2018) by Daniel Lieberman MD and Michael Long
---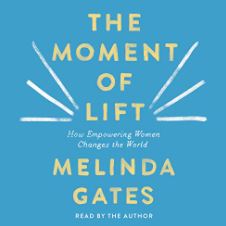 The Moment of Life: How Empowering Women Changes the World (2019) by Melinda Gates
An interesting read that shares many stories that Melinda saw working for Melinda and Bill Gates Foundation and what it really takes to help people.
---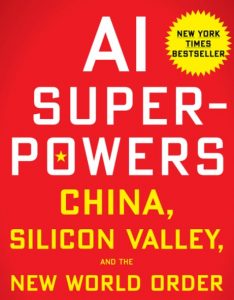 AI Superpowers: China, Silicon Valley, and the New World Order (2018) by Kai-Fu Lee
Artificial Intelligence is coming and China is moving quicker with it but it is up to the world on how we accept or resist it. The book argues that blue collar jobs are at risk, but so are white-collar jobs.
---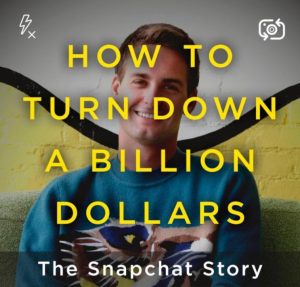 How to Turn Down a Billion Dollars: The Snapchat Story (2018) by Billy Gallagher
A Stanford frat student's failed class project turns into massive app that Mark Z sent a text when facebook copied their story idea. Snapchat was all about an app that opened the quickest to a camera and send moments that you won't normally send to friends.
---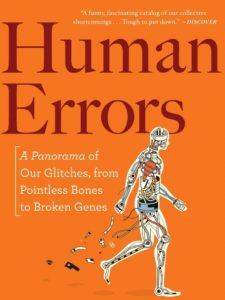 Human Errors: A Panorama of Our Glitches, from Pointless Bones to Broken Genes (2018) by Nathan Lents
---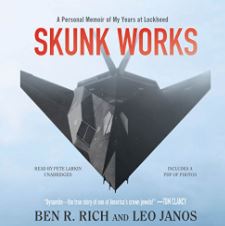 Skunk Works: A Personal Memoir of My Years of Lockheed (1994) by Ben R. Rich & Leo Janos
---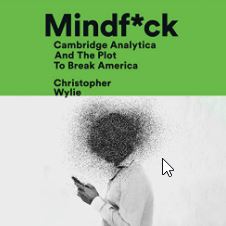 Mindf*ck: Cambridge Analytica and the Plot to Break America (2019)
by Christopher Wylie
(Definitely Worth Reading)
---
Gut: The Inside Story of Our Body's Most Underrated Organ
(2018) by Giulia Enders
---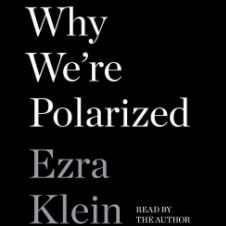 Why We're Polarized (2020) by Ezra Klein
(Definitely Worth Reading)
2020
---
Blood, Sweat, and Pixels: The Triumphant, Turbulent Stories Behind How Video Games Are Made
(2017) by Jason Schreier
Hear behind the scene stories of how big games are made and the surprisingly small hardworking teams that make it happen. It is interesting to hear how some design and tech choices are made based on constraints set by the parent company, experience and shortage of time.
Ten Drugs: How Plants, Powders, and Pills Have Shaped the History of Medicine
(2019) by Thomas Hager
Permanent Record
(2019) by Edward Snowden
2019
The Radium Girls
(2017) by Kate Moore
Radical Candor
() by Kim Scott
The Signal and the Noise
() by Nate Silver
Everybody Lies: Big Data, New Data, and What the Internet Can Tell Us About Who We Really Are
(2017) by Steven Pinker
A Crack in Creation: Gene Editing and the Unthinkable Power to Control Evolution (CRISPR)
(2017) by Jennifer Doudna
2018
The Hardware Hacker : Adventures in Making & Breaking Hardware
(2017) by Andrew "bunnie" Huang
Why They Do It: Inside the Mind of the White-Collar Criminal
() by Eugen Soltes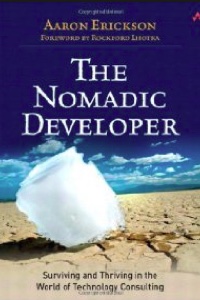 The Nomadic Developer: Surviving and Thriving in the World of Technology Consulting
(2009) by Aaron Erickson
This book examines what it is like to work in the world of technology consulting and examples of common consulting firms with what downfalls to look out for. This book does a good job of bringing to light small day to day things that turn into less than ideal workplaces. An interesting fact that they bring up is that on average developers get tired of dealing with the same problems after a few years and consulting is a great way to get new technology and technical problems to solve.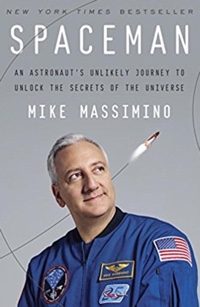 Spaceman : An Astronaut's Unlikely Journey to Unlock the Secrets of the Universe
(2016) by Mike Massimino
Hear the background of a recent astronaut struggle through college to finally live his dream of going to space. The book is full of very interesting experiences of going to space that you would never think of but once you hear the story, makes complete sense. Such as the first day in space is often a sick day while the astronauts get used to liquid floating in their stomach, during a spacewalk, every 90 minutes you swing from darkness of -200 degrees to ultra-bright unfiltered over-saturated sunlight over 200 degrees.
(Definitely Worth Reading)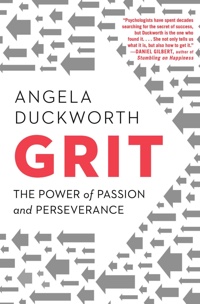 Grit : The Power of Passion and Perseverance
(2016) by Angela Duckworth
Interesting book about why some people are successful and some are not. A grit personality test has high correlation to success while things like college prep tests like ACT and SAT incorrectly predict drop out rates.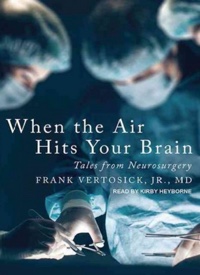 When the Air Hits Your Brain: Tales from Neurosurgery
(1996) by Frank Vertosick Jr MD
Follows a neurosurgeon as a resident through becoming a chief of medicine with the most memorable stories along the way.
-Definitely Worth Reading-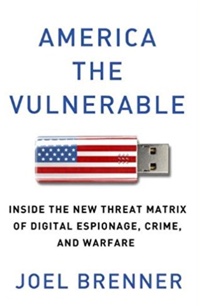 America the Vulnerable : Inside the New Threat Matrix of Digital Espionage, Crime, and Warfare
(2011) by Joel Brenner
You Are Now Less Dumb : How to Conquer Mob Mentality, How to Buy Happiness, and All the Other Ways to Outsmart Yourself
(2014) by Don Hagen
Each chapter covers a different psychological theory and talks about the psych study done to prove it.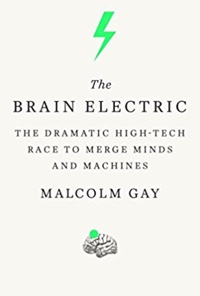 The Brain Electric: The Dramatic High-Tech Race to Merge Minds and Machines
(2015) by Malcolm Gay
An interesting history of how prosthetic have worked in the past and how the latest generation are connecting deeply with brain interfaces.
Superforecasting : The Art and Science of Prediction
(2016) by Philip Tetlock
Moral Tribes : Emotion, Reason, and the Gap Between Us and Them
(2014) by Joshua Greene
-Definitely Worth Reading-
Debt – The First 5,000 Years
(2014) by David Graeber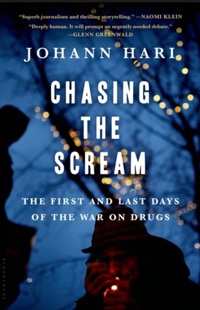 Chasing the Scream
(2015) by Johann Hari
-Definitely Worth Reading-
When Breath Becomes Air
(2016) by Pual Kalanithi
A 36 year old neurosurgeon going through medical school shares his views of dealing with dying patients until one day he goes in for a chest scan only to recognize immediately the signs of a terminal cancer. The book follows his transition from being a fearless doctor to becoming a powerless patient and facing his own mortality.
The Everything Store : Jeff Bezos and the Age of Amazon
(2013) by Brad Stone
The Master Algorithm : How the Quest for the Ultimate Learning Machine will Remake Our World
(2015) by Pedro Domingos
The Higgs Boson and Beyond
(2015) by The Great Courses
A quick lecture series about what the Higgs Boson is and why we are building giant particle colliders and how they work.
Ready Player One
(2011) by Ernest Cline
A sci-fi thriller novel of a world not too unlike our own plunge into virtual reality that mirrors movies like The Matrix. The creator of the world dies, and offers a prize of his wealth to whoever can find and beat an easter egg in the virtual world.
-Definitely Worth Reading-
Marissa Mayer and the Fight to Save Yahoo!
(2014) by Nicholas Carlson
An interesting walk through the history of Yahoo that looked and acted much like Google today before it took a fall that to this day it still hasn't seem to recover from. See how a high up executive at Google left to become a savior at Yahoo! and struggle to save a company that might be too little, too late.
Rise of the Robots by Martin Ford
Never Eat Alone : And the Other Secrets to Success, One Relationship at a Time by Keith Ferrazzi
Proof : The Science of Booze by Adam Rogers
Elon Musk : Tesla, SpaceX, and the Quest for a Fantastic Future
() by Ashlee Vance
The Addictive Brian (2015) by The Great Courses
SCRUM The Art of Doing Twice the Work in Half the Time (2014) by Jeff Sutherland
In The Plex: How Google Thinks, Works, and Shapes Our Lives (2011) by Steven Levy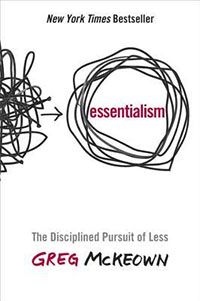 Essentialism: The Disciplined Pursuit of Less
(2014) by Greg Mckeown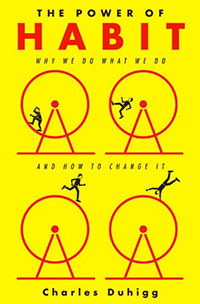 The Power of Habits: Why We Do What We Do in Life and Business
(2014) by Charle Duhigg
Amazon Link
You Only Have to Be Right Once: The Unprecedented Rise of the Instant Tech Billionaires
(2014) by Randall Lane
Amazon Link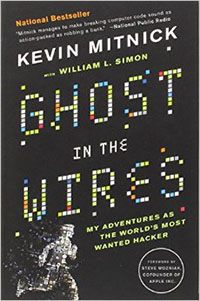 Ghost In The Wires
(2012) by Kevin Mitnick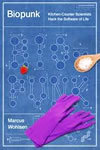 Biopunk: DIY Scientists Hack the Software of Life
(2011) by Marcus Wohlsen


Predictably Irrational
by Dan Ariely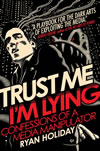 Trust Me, I'm Lying: Confessions of a Media Manipulator
by Ryan Holiday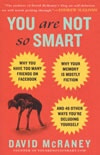 You Are Not So Smart
by David McRaney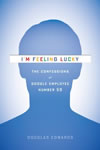 I'm Feeling Lucky: The Confessions of Google Employee Number 59
by Douglas Edwards

Power — Why Some People Have it and Others Don't
by Jeffrey Pfeffer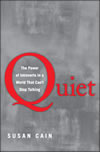 Quiet — The Power of Introverts in a World That Can't Stop Talking
by Susan Cain
The Paradox of Choice
by Barry Schwartz
openanalytics 765 views